"The Damage Done: The Unwanted"
with
Cambridge Hall @ W.O.W.
All Ages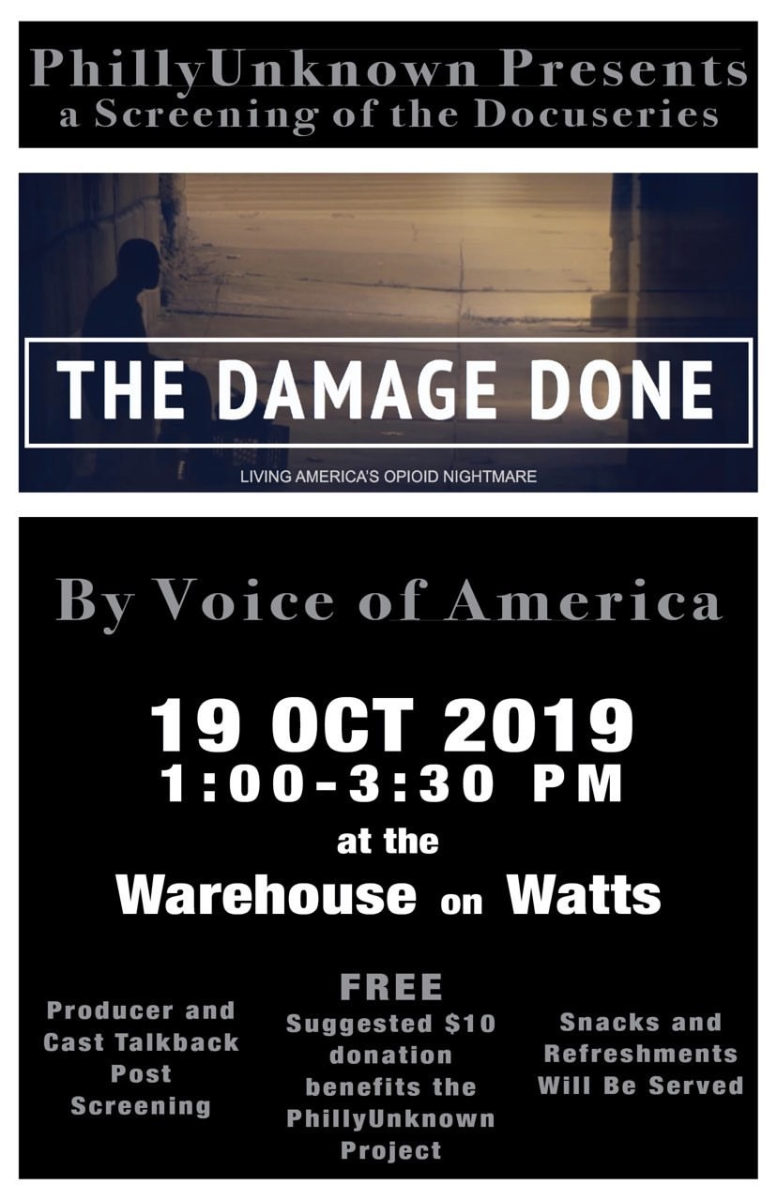 Additional Info
FREE -
REGISTER HERE
Join us as we come together and view the docu-series "The Damage Done: The Unwanted - Living America's Opioid Nightmare."
Please join me on Saturday, October 19 as we come together to connect and screen the docu-series "The Damage Done."
It has been put together in to a 50 minute full length episode.
After the screening there will be a panel talkback featuring myself and the executive producer and two producers who were on the streets with me.
We are trying to bring the community together to raise awareness and show the humanization of an epdicemic that has been destroying and killing our communities.
Snacks. Drinks. Connections.
Hope to see you there.
Admission is FREE*.
Thanks for your continued support.
-----------------------------------------------
1:00 Check-In & Meet and Mingle
1:30 Screening
2:30 Producer and Cast Talk Back

*Suggested donation of $10, but it is a FREE event.
**Narcan training provided by Operation Save Our City prior to the screening.
***Special acoustic song performance of 'Siren Song' from the stage production of "Siren Songs" by Jeremy Adams.
Artists
"The Damage Done: The Unwanted"