Cambridge Hall @ W.O.W.
Ages 21 and Up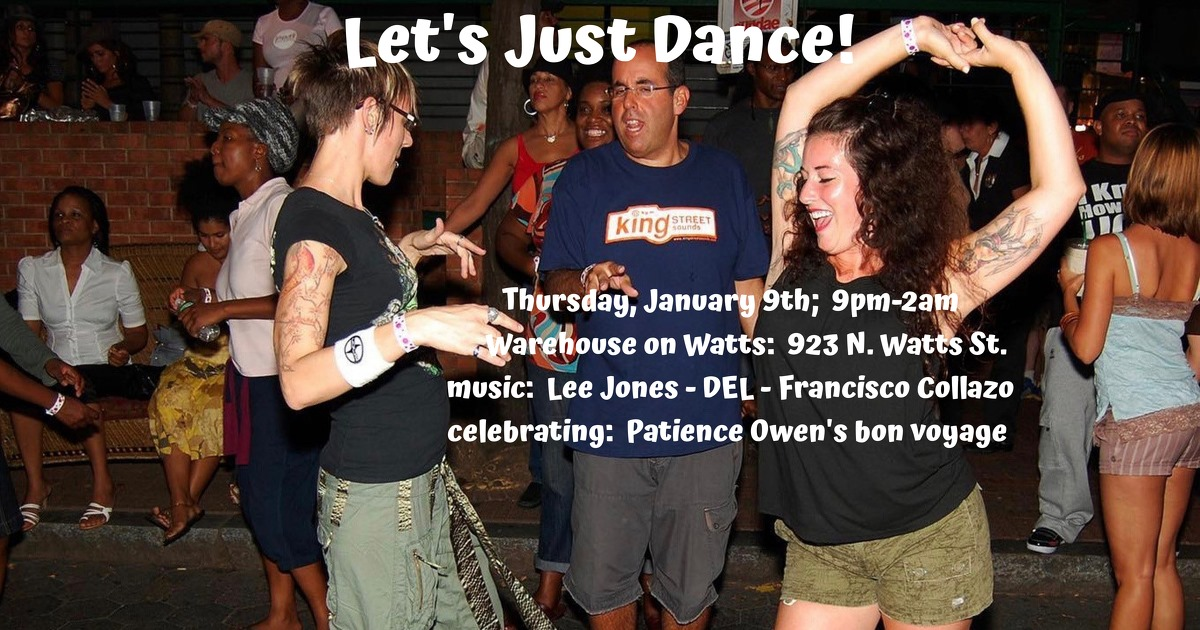 Additional Info
NOTE: Location changed to
Warehouse on Watts
After saying "goodbye" to the past decade, we wanted to start the year out right so we figured... LET'S JUST DANCE!
We're starting earlier so no excuse not to come out because it's a "school night".
There's no door charge BUT...
our dear friend, Patience Owen is moving to Ohio to be with her fiancee and be closer to her family after 14+ years in Philly. If you know her, you can't help but be drawn to her smile, kindness, and incredible/graceful/non-stop dancing. If you don't know her, you'll luckily get to meet her. She has been a staple and continuous supporter of our music scene and parties from her first day in PHL! SO, to leave her with a token of our love and support ... we'll be accepting whatever donation you'd like to give (all will be shared with "P").
🎶 by:
Lee Jones
(
Sundae Philadelphia
)
Francisco Collazo
(
https://soundcloud.com/franciscocollazo
)
DEL (
https://soundcloud.com/a-del-mix
)
Photo:
Kevin Brown
Artists
Lee Jones
DEL
Francisco Collazo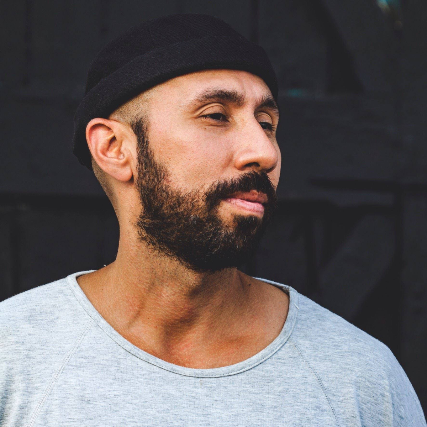 With a passion for the soul in music, Francisco Collazo fka Dj Dirty of D24K, has become one of the hardest working, diverse, and creative DJs and party promoters in the music scene!

Francisco grew up in Delaware in a home filled with the sounds of R&B, funk, freestyle, and disco. By the tender age of 14, that musical foundation led him to venture off and discover the creative electronic sounds of the underground scenes in Baltimore, Philadelphia, New Jersey, and New York. Fully inspired, DIRTY acquired the "tools of the trade" in the late '90s and then began DJing when he arrived in Philly in '04.

With a hunger to learn, the loyalty needed to build lasting relationships, the drive to "do the work", and the passion for the music… Francisco has partnered with Lee Jones to build one of THE longest running parties in Philadelphia and a "brand" now known world-wide: SUNDAE. This "stage" for making music accessible to everyone also helped Francisco hone his Djing skills and evolve his style to include the whole range of music that dance floors' desire!

From London to Miami, New York to LA, and from Chicago to his current home in Philly… Francisco has shared the decks or hosted parties with Questlove, Diplo, Josh Wink, Just Blaze, Ali Shaheed Muhammad, Hot Since 82, Bob Moses, Louie Vega, Kenny Dope, The Martinez Brothers, Holy Ghost, DJ Spinna, Derrick Carter, Todd Terry, Mark Farina, Lee Burridge, Black Coffee, Crazy P & Tony Touch… to name just a few!

Over the last several years, Francisco has begun to apply those same skills and strengths that have made him a great DJ to building and helping to build, long-lasting parties that people love! MIGHTY (displaying the full gamut of music and artists), goodie (focused on underground house & techno), AFTERNOON DELIGHT (ten years strong in Miami & LA), and DO YOU WANNA BOOGIE? (seven years of boogilicious grooves in Miami & Playa Del Carmen) are examples of Francisco's internationally known parties with wide-ranging appeal!

With his track record of delivering… PARTIES FOR THE PEOPLE, an expansive musical repertoire, and good-natured approach with everyone… Francisco is poised to continue to make his mark on the music, party, and club WORLD for a long time!