Matthew Law
with
Warehouse on Watts | W.O.W.
Ages 21 and Up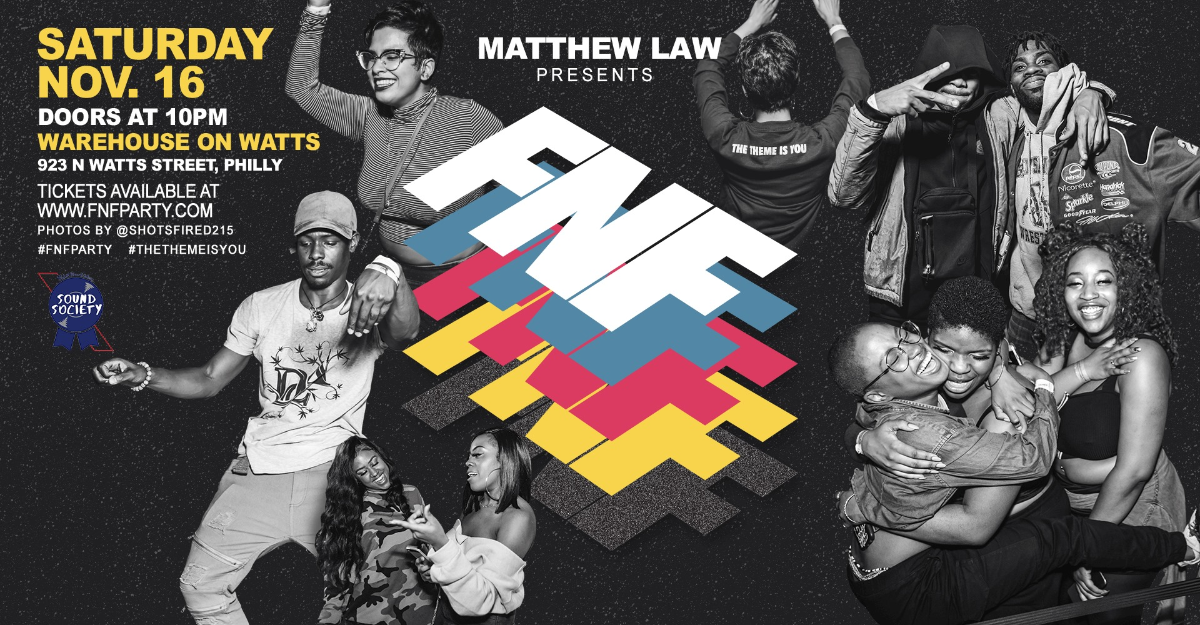 Additional Info
---> ***CLICK THIS TO PURCHASE TICKETS*** <---
ADV Tickets: $10
Door Tickets: $15
Matthew Law presents...
FRIENDS & FAM
Saturday 11/16
Warehouse On Watts | W.O.W. (923 N. Watts St)
Doors open at 10pm
Sponsored by Pabst Blue Ribbon
Tickets available
FNFparty.com
#FNFparty
#TheThemeIsYou
===============================
We are knocking down the velvet ropes…
We are eliminating the stuffy dress codes…
We are welcoming you to be yourself...
FRIENDS & FAM has been the go-to jam for music savvy, open-minded partygoers in Philly, Brooklyn, Miami and beyond for over 5 years. Our goal is to give our audience a more fulfilling nightlife experience, creating musical synergy as our resident DJ, Matthew Law, spins back-to-back sets with some of his favorite DJ homies. Past guests include DJ Diamond Kuts, The Whooligan, Cosmo Baker, Benji B, DJ Moma, Mr. Sonny James, TJ Mizell, and many others. We want to spread love from our extended family to yours, so we live by the mantra, "The Theme Is You!"
Artists
Matthew Law