Guy J
with Rob Paine, Francisco Collazo
Warehouse on Watts | W.O.W.
Ages 21 and Up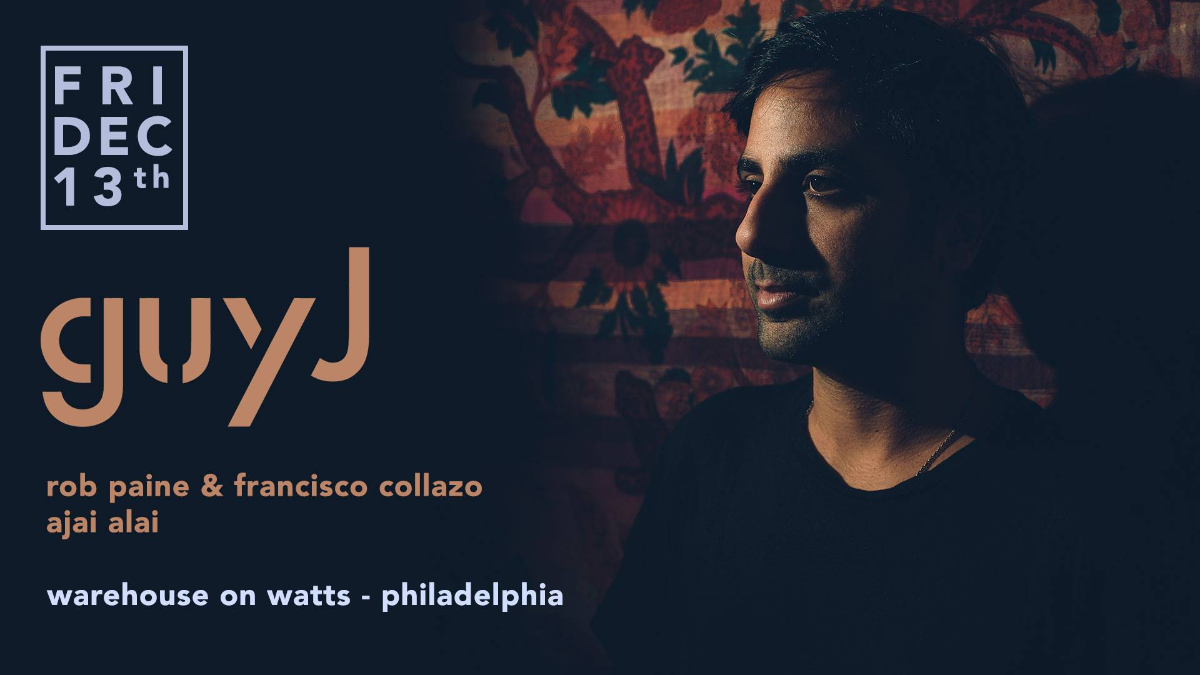 Additional Info
**PURCHASE TICKETS HERE**
Friday December 13th
goodie
x
its the vza
pres...
Guy J
[
Lost & Found
,
Bedrock
]
Rob Paine
&
Francisco Collazo
[goodie]
Ajai Alai [Loki Music]
On the path to becoming one of the dance music underground's premier artists, Guy J has amassed a vast discography showcased within an eclectic list of world-renowned labels. His disregard for boundaries has catapulted his genre-diverse Lost & Found imprint into one of the most highly regarded brands world-wide.
Performing major events & festivals with John Digweed, spinning back-to-back with all-time great, Hernan Cattaneo, and headlining gigs around the globe; Guy has reached a level he thought he could only dream of. Yet through all of it, Guy J remains his emotional and modest self.
His Lost & Found brand is certainly the crown jewel of Guy's portfolio. The label and festival brand have seen top-tier releases, a stage at Tomorrowland and one-off festivals in Amsterdam and Toronto.
Artists
Guy J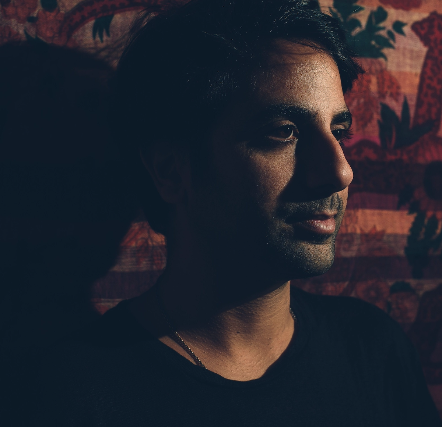 The true beauty of electronic music is that it has no limits. It exists to be molded into whatever the creator desires. Few embrace this luxury with more precision and care than Tel Aviv's Guy J. Over the past decade Guy J's seminal sounds of the moment have extended infinitely and will transcend beyond even his wildest expectations. With origins from the heart, Guy J's sculptures of melody have developed a soul and a prolific life of their own.

On the path to becoming one of the premier artists of this electronic generation, Guy J has amassed a vast discography showcased within an eclectic list of world-renowned labels. His disregard for boundaries has catapulted his genre-diverse Lost & Found imprint into one of the most highly regarded brands in the underground. And Guy J live and studio mixes are beloved by house, trance and techno enthusiasts en masse.

Inspired by a simple desire to be a part of Tel Aviv's flourishing club scene, famous for it's wild enthusiasm and uninhibited atmosphere, Guy launched his music-writing career at the early age of 14. Voluntarily confined to his home studio—aptly named "The Cave" — Guy worked tirelessly to develop his skill set and still approaches each production as if it were his first.

Naturally Guy's early influences were rooted in his homeland and the worlds of psy-trance and progressive. But it wasn't long before he embraced all genres to establish the wide-ranging production style that represents the array of emotions fuelling his creativity. "I need every track to be real and honest to my feelings," Guy professes. "I produce all kinds of house music so I have original material to play in clubs. My music is influenced by trance elements, but I love the warm vibe of progressive and energy of old school techno."

Lost & Found is certainly the crown jewel of Guy's portfolio. The label celebrates diversity and showcases the brilliance of veteran artists such as Kevin Yost, Funk D'Void and Eelke Kleijn, as well as emerging talent the likes of Guy Mantzur, Sahar Z and Brian Cid. Guy encourages submissions that remain unconditionally true to the artist and the result is a catalogue best described as "good electronic music" — in its purest form.


From a dance floor perspective, Guy's unearthly DJ mixes have helped propel his prominence globally. His Balance Presents Guy J compilation for Australia's illustrious Balance Music series is a perfect example of what to expect when Guy is in the booth. It's a hypnotic trek through the entire spectrum of house music, composed with an assortment of originals, remixes and edits for an exquisite experience. Guy has the freedom to melt together melodies from all genres thanks to his production prowess and masterful touch with Ableton's revolutionary software. There are few as proficient in the art of progressive DJing as Guy J.

Opening major events for John Digweed. Spinning back-to-back with all-time great, Hernan Cattaneo. Headlining gigs around the globe, most notably in the house music oasis of Argentina, where Guy has reached a level he thought he could only dream of. His list of ultra-impressive accolades is extensive and continually growing, yet Guy J remains his emotional and modest self. It's impossible to find even the slightest bit of pretentiousness in either Guy's personal or professional approach.

His innate sensitivity and strong belief in what you put into this world, you will receive from it; bind Guy to uncompromising honesty in his relationships, and of course, his music. He maintains his accessibility to peers and fans. He's committed to the constant evolution of electronic music and cherishes his place within its history. It's tempting to close the circle and assume the role that comes with the status he's achieved, but that's just not Guy J. He thrives like the stunning sounds he provides, with grace and without limits.
Rob Paine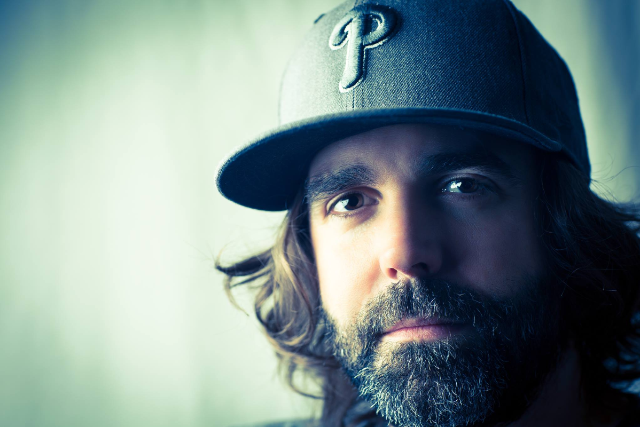 Rob Paine's roots run deep. From the moment he really felt music as a youth, he knew where his mind, body, and soul would take him on his life's journey. That passion has provided the foundation for a diverse and eclectic musical immersion ever since. He has been on a rapid rise from bedroom mix tapes to underground events to DJing internationally since he started out in 1993. He, along with his Circle Production crew, created and curated some of the most epic parties in Philadelphia throughout the 90's. In parallel, he began to flex his music theory education and production expertise by creating a broad range of songs across a myriad of genres such as house, techno, reggae, broken beat, dub, and down-tempo.

Rob formed WORSHIP RECORDINGS in 1998 along with Dan Thompson and Zack Eberz. This brand clearly reflected his vision to pay respect to the roots of music while inspiring himself and others to innovate for the future. In fact, in 1999 he was awarded the "Most Innovative Producer" by the Philadelphia City Paper. During that time, he and Zack began using the SOLOMONIC SOUND name for their productions and as a vehicle for releasing their dub-influenced house and techno tracks on Worship. Rob also released as a solo artist and collaborated with Wamdu's Chris Udoh for early Worship releases.

Now with his passion reinforced by the labels' success and critical industry acclaim, Rob's unique sounds were soon being released on labels like Large, Tango, Shaboom, and Grayhound to underground and commercial success. In addition, his productions were also licensed to labels such as Bedrock, Fabric, and NRK as part of compilations.

Soon after, another canvas was unveiled as a tapestry to showcase the Worship Recordings productions and artists: the SHAKEDOWN parties. Rob, Willyum, and Zack launched Shakedown in 2002 and they are still going strong today, evidence that music – done right, is enduring. Rob's events always feature incredible sound via the "Solomonic Sound System" that he and his crew developed and have fine-tuned to audiophile quality for discerning DJs and dancers. That same uniqueness and quality is evident in his custom-designed studio… apparent when you hear Rob's production and remix work.

The world has been the recipient of Rob's talents through his performances across the U.S., Canada, Mexico, Jamaica, and London in iconic clubs/parties such as Fabric, PS1, and Deep Space. Rob has also held down residencies in New York, Washington D.C., San Francisco, and Miami, and has played at festivals such as the massive Shambhala & Soundwave festivals in British Columbia. In 2012, Rob and Francisco Collazo established 'goodie'… a series of special monthly underground events highlighting the facets of techno while hosting local and international talent. As 2017 comes to fruition, be on the look out for Worship's new dub techno event 'Universal Delay'.

Collaborations, productions, remixes, and releases continue to abound for Rob on Worship Recordings, LeftRoom, I Recordings, Hallucienda, Yoruba, Doin' Work, Dubwise, ZamZam Sounds, Kaato and on compilations like one done by Maceo Plex in 2013. Releases under the CIRCLE moniker with partner Keith Landis, a RISE 8 collaboration with Gerhardt Koerner, and through his HEIGHTS & WORSHIP and RMP aliases… are making chart waves worldwide.

With his musical roots, proven success as a label owner / producer / DJ / event creator, and with his innovative approach to melding electronic dance music… Rob Paine is one of the music icons in the City of Brotherly & Sisterly Love and across the world. His commitment to the city and the world's music lovers is unwavering and his unique and diverse vision will ensure his success and our enjoyment into the future.
Francisco Collazo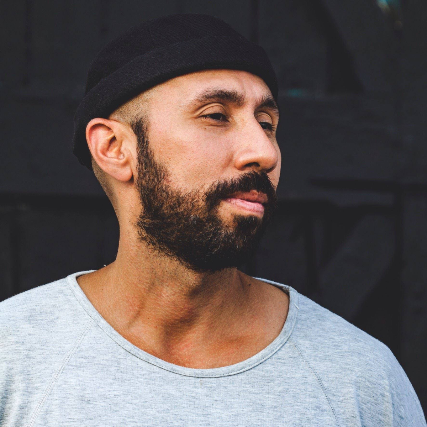 With a passion for the soul in music, Francisco Collazo fka Dj Dirty of D24K, has become one of the hardest working, diverse, and creative DJs and party promoters in the music scene!

Francisco grew up in Delaware in a home filled with the sounds of R&B, funk, freestyle, and disco. By the tender age of 14, that musical foundation led him to venture off and discover the creative electronic sounds of the underground scenes in Baltimore, Philadelphia, New Jersey, and New York. Fully inspired, DIRTY acquired the "tools of the trade" in the late '90s and then began DJing when he arrived in Philly in '04.

With a hunger to learn, the loyalty needed to build lasting relationships, the drive to "do the work", and the passion for the music… Francisco has partnered with Lee Jones to build one of THE longest running parties in Philadelphia and a "brand" now known world-wide: SUNDAE. This "stage" for making music accessible to everyone also helped Francisco hone his Djing skills and evolve his style to include the whole range of music that dance floors' desire!

From London to Miami, New York to LA, and from Chicago to his current home in Philly… Francisco has shared the decks or hosted parties with Questlove, Diplo, Josh Wink, Just Blaze, Ali Shaheed Muhammad, Hot Since 82, Bob Moses, Louie Vega, Kenny Dope, The Martinez Brothers, Holy Ghost, DJ Spinna, Derrick Carter, Todd Terry, Mark Farina, Lee Burridge, Black Coffee, Crazy P & Tony Touch… to name just a few!

Over the last several years, Francisco has begun to apply those same skills and strengths that have made him a great DJ to building and helping to build, long-lasting parties that people love! MIGHTY (displaying the full gamut of music and artists), goodie (focused on underground house & techno), AFTERNOON DELIGHT (ten years strong in Miami & LA), and DO YOU WANNA BOOGIE? (seven years of boogilicious grooves in Miami & Playa Del Carmen) are examples of Francisco's internationally known parties with wide-ranging appeal!

With his track record of delivering… PARTIES FOR THE PEOPLE, an expansive musical repertoire, and good-natured approach with everyone… Francisco is poised to continue to make his mark on the music, party, and club WORLD for a long time!