Jamila Woods
with Amber Mark, Mereba, Jasmine Solano
Warehouse on Watts | W.O.W.
Ages 18 and Up
Additional Info
**PURCHASE TICKETS HERE**

Red Bull Presents: True Notes
Location: Warehouse on Watts, 923 N Watts St, Philadelphia, PA 19123
Red Bull Presents: True Notes. On December 6th, Philadelphia will come together at the Warehouse on Watts for a show inspired by the Black Lily Music series, in celebration of Okayplayer's impact on Philadelphia and beyond. Founded in the year 1999, Black Lily was the brainchild of Rich Nichols, Mercedes Martinez, and Tracey Moore and was a weekly fixture in Philadelphia, helping launch the careers of numerous artists including Jill Scott, Floetry, and Jaguar Wright.
True Notes will take you on a genre-bending journey featuring strong, soulful female artists who represent true music, true sounds and true notes. Headlining the night will be Chicago songstress and activist Jamila Woods, whose latest album LEGACY! LEGACY! was named one of the best R&B releases of this year by Pitchfork, Rolling Stone, Consequence of Sound, and more.
Okayplayer was first created and launched by Ahmir "Questlove" Thompson and Angela "Stress" Nissel in 1998 out of their respective bedrooms in West Philadelphia. The website's official anniversary is February 23, 1999, the same day The Roots released their fourth studio album Things Fall Apart. Okayplayer laid the foundation for most modern music blogs and shaped the way we discuss hip-hop on the Internet. Today, it maintains its position as a premier digital destination for music connoisseurs worldwide, delivering a full spectrum of groundbreaking music that serves as a gateway to multi-faceted cultures and communities.
More Info:
redbull.com/truenotes
Artists
Jamila Woods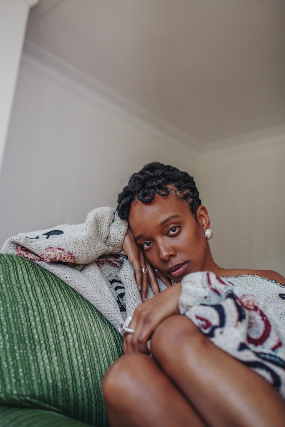 Jamila Woods' cultural lineage–from her love of Lucille Clifton's poetry to cherished letters from her grandmother to the infectious late 80s post-punk of The Cure–structure the progressive, delicate and minimalist soul of HEAVN, her debut solo album released in the summer of 2016 on Closed Sessions. "It's like a collage process," she says. "It's very enjoyable to me to take something I love and mold it into something new." A frequent guest vocalist in the hip-hop, jazz and soul world, Jamila has emerged as a once-in-a-generation voice on her soul-stirring debut.
Born and raised on the Southside of Chicago, Woods grew up in a family of music lovers. It took a surprise poetry class with a high school arts program for Jamila to finally find her metaphorical and literal voice. "Through poetry, I realized you are the expert of your own experience," she says. Her poetry studies continued in college and in her professional career with Young Chicago Authors.
Music–like poetry– is personal. "It became a way to stop hiding, to actually be the most honest with myself through writing," she says. "It helps me check in with myself." And that honesty translated to HEAVN, an album she describes as a collection of, "nontraditional love songs pushing the idea of what makes a love song." You'll find the bits and pieces of her past and present that make Jamila: family, the city of Chicago, self-care, and the black women she calls friends.
Jamila is an artist of substance creating music crafted with a sturdy foundation of her passions and influences. True and pure in its construction and execution, her music is the best representation of Jamila herself: strong in her roots, confident in her ideas, and attuned to the people, places and things shaping her world.
Amber Mark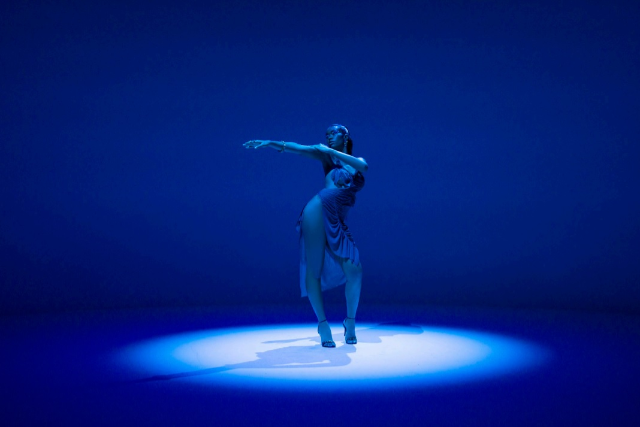 Amber Mark is the genre-splicing polymath that music needs now. Raised across Europe and Asia, and based in New York, the 23-year-old artist weaves her deep knowledge of international styles into a stunning musical tapestry which reveals new intricacies on every listen. Adding to the unique magic is the fact that Mark writes and produces all of her music herself. "I enjoy working alone because I can be most creative," says Mark. "There's no compromising." Following the emotionally raw R&B of her critically-lauded debut EP 3:33am, her new Conexao EP dazzlingly blends slinky soul and Brazilian bossa nova with sublime pop melodies, delivered in her deeply resonant, smoky vocal tones. The singular release confirms her as one of 2018's most inventive new artists — and it couldn't have come from anyone but Amber Mark.
Mereba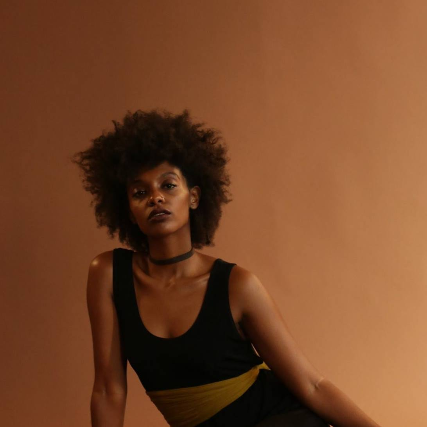 mer•e•ba
[mer-ee-buh]
noun: mereba | person | oracle
1. Artist 2. Singer 3. Rapper 4. Songwriter 5. Producer 6. Musician 7. Guitarist 8. Actor 9. Rolling Stoner
Mereba is a multifaceted artist with the life story of a rolling stone. Her unique blend of r&b, folk, and hip hop makes space for a new voice found in this wise young storyteller.
Jasmine Solano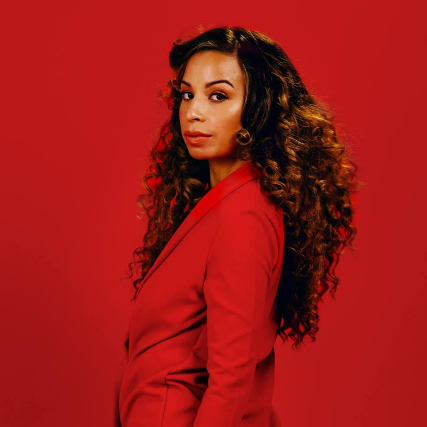 International DJ + VJ, Jasmine Solano has remained a major influence on the global music scene for years. Touring worldwide with her DJ Duo, Electric Punanny as well as hosting her own MTV Series "Scratch the Surface" - Jasmine's authenticity & talent shines throughout her various media platforms.

Jasmine has served as a DJ for some of the greatest music/art events and corporate clients worldwide, including MTV, Redbull, SONY, Burton, WeSC, Tournea, G-Shock, Nylon Mag, Topshop, Scope, Museum of Modern Art, Sundance Film Festival, Nike, Myspace, Adidas, X-Games, W Hotel and Target. Jasmine has DJ'd for high profile clients such as Beyonce, Wiz Khalifa, Talib Kweli and has also curated music for fashion shows during Mercedes Benz New York Fashion Week.

Jasmine's success has led to global recognition. She has been featured by The New York Times, Nylon Magazine, UK's Mix Mag as well as Paper Magazine, Elle Girl Japan, Cosmopolitan, Creem, Jay Z's "That's Rocawear" campaign and more.